MLB Forgotten Game 7 of Reds-Red Sox '75 World Series Still Haunts Players, Coaches
http://bleacherreport.com/articles/2582388-forgotten-game-7-of-reds-red-sox-75-world-series-still-haunts-players-coaches
By
Scott Miller
,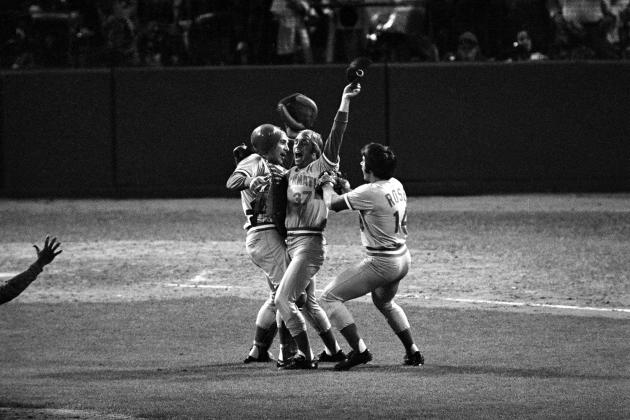 It is the baseball equivalent of losing American Gothic. Misplacing the master tape of Springsteen's Born to Run. Suddenly being unable to locate the Empire State Building or the Washington Monument.
Forty years after it was played, the clinching game of the 1975 World Series has become lost in the fog of time.
Somehow, Game 7 between the Reds and Red Sox wandered off into the shadows over the years while everyone was watching endless replays of Carlton Fisk frantically waving that home run ball fair (Game 6). It took a wrong turn and it just kept going while fans looked back at the Ed Armbrister controversial non-interference call (Game 3).
"I really don't remember much about that game," Fred Lynn, the star center fielder of that Boston team, emailed last month. "Couldn't tell how we scored or who pitched. Having said that, I'll do what I can to help."
"It's going to be like pulling teeth," said Dwight Evans, the cannon-armed former Red Sox right fielder. "I'm trying to think. I remember the bloop single…."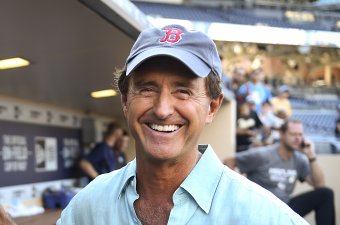 Andy Hayt/Getty Images
"I remember we won," said Terry Crowley, pinch-hitter extraordinaire for the Big Red Machine, struggling for details. "I remember Joe Morgan got a hit. It wasn't a bullet line drive. We were fortunate it fell in."
"It won't take long," said Bob Montgomery, the backup catcher who pinch hit in the ninth inning and made the second out in his only World Series at-bat. "I really don't remember much about it."
"I thought the Red Sox won that World Series on Carlton Fisk's home run?" sneered an email from Cincinnati.
Indeed, for years, Fisk has joked to people that the Red Sox did win that World Series, three games to four.
There no doubt are legions of fans who believe that is exactly what happened, following four decades of focus centered on Fisk's iconic, 12th-inning, walk-off Game 6 homer that set up one of the most overlooked Game 7's in history.
A few years ago, MLB Network named Game 6 as the greatest World Series game ever played. ESPN named 1975 as the second-greatest World Series ever played, behind the Twins-Braves (1991).
And yet, its decisive Game 7 draws blank stares and scratched heads…until you poke a few memories.
Then, the tales come pouring forth: The Spaceman, the pitching coach banished to the bullpen, biblical rain, a lost bus driver causing Sparky Anderson to stomp into a gas station for directions in full Reds uniform, too-tight kangaroo-skin cleats (hey, it was the 1970s), lobsters on airplanes and a manager who had lost the respect of many of his players.
Game 7 was played on Oct. 22, 1975, just 11 days after the debut of a brand new hipster television show called Saturday Night Live, less than two months after the Aug. 25 release of the seminal album Born to Run and just hours after Game 6 bled into the early morning hours of Oct. 22.
Some American masterpieces, you just shouldn't let slip away.
---
The story of Game 7 really begins in the wee hours of the morning of Oct. 22, after Fisk's suitable-for-framing home run crashed down and the church bells rang in his hometown of Charlestown, New Hampshire.